Bell Ringing Update – February 2021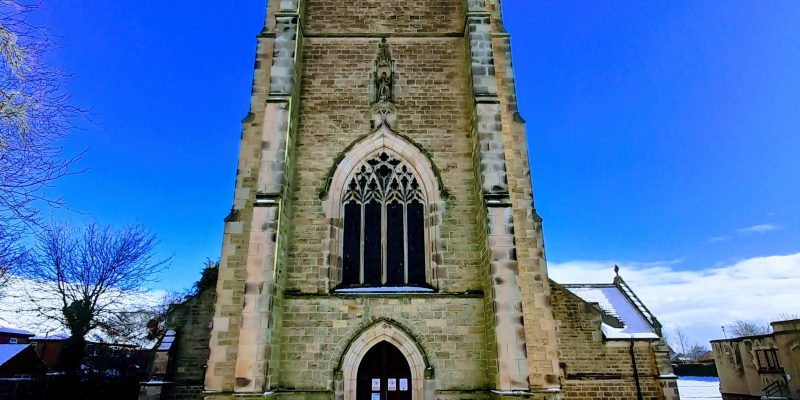 Hopefully some of you will be missing hearing the bells ringing at St Peter's. So it may interest you to know that although you can't hear us ringing we are doing something!
The internet has come to the rescue as it has with many interests because we can actually ring virtually! There is a program called "Ringing Room" and the Scarborough and District Bell Ringers have been very active in making use of it. In basic terms you can find yourself in a belfry with 4 to 12 ropes, you decide the number of ropes depending on how many people you can get to join you. The people joining you can be from anywhere in the world (but in our case mainly from the Scarborough Area), as long as they have a good internet connection. We have also done this in conjunction with "zoom" (a word most of us had not heard of 12 months ago). We all meet up and have a chat on "zoom", decide what we would like to ring and then run the "ringing room" application alongside "zoom".
So we can see and talk to each other and then practise what we would normally ring in the tower. Okay, we don't pull the rope and swing the bell, we only press a key on our computer, but you have to press it at the right time and in the right order, which is great for learning new "methods", which is the word for the patterns we ring.
So for the absolute beginner we can get them used to ringing a bell with other members of the team and improve their knowledge of what happens at a bell ringing practise. For the more adventurous or experienced there is an excellent opportunity to ring more complicated things, expand your knowledge and stretch yourself.
Hopefully we will be able to get back into the tower and ring "properly" before too long, but in the meantime you can join us from the comfort of your own home and get a flavour of what we do.
If you are interested and have an internet connection here are the two things you need:
If you are interested, in the first place please email me on:
and I will arrange a zoom meeting with the option to have a go in Ringing Room. You can have a chat, see what virtual ringing is about and have a go! Then, if you get the bug (sorry, no pun intended), you will hopefully join us in the tower at St Peters once we get back to normal ringing! We ring once a week, at present on Thursday evening, for 1 ½ hours.
I hope to hear from a few people as we really need about four or more new ringers to join our team.
Kind Regards
Steve Waterworth, St Peters Bell Ringers