Thy Kingdom Come – Rita's prayer blog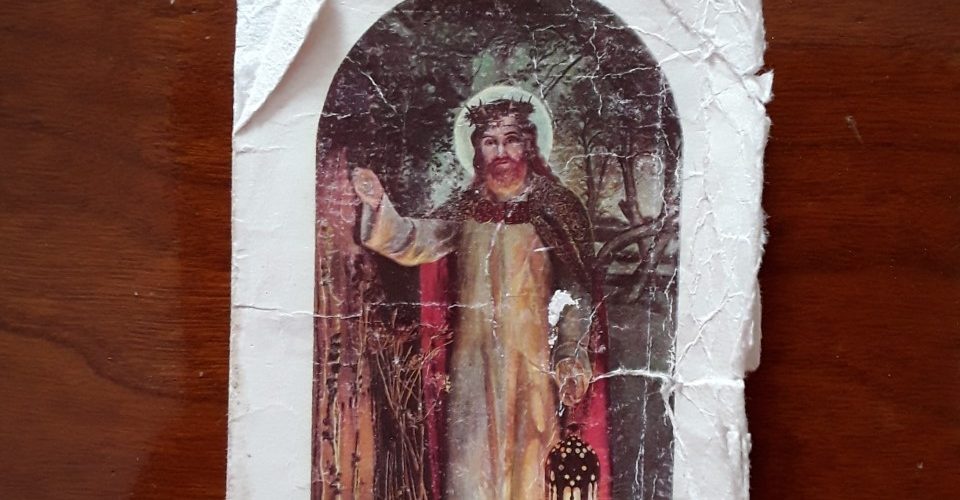 I carry this battered image with me at all times in my purse. In fact it's probably the third or fourth one I've had. To me it tells me that our Father God is always listening to our prayers. Whether talking to him whilst driving, walking or even preparing a meal. He is my closest and most permanent friend and I just chat away to Him. My words aren't eloquent, just said with sincerity and love. Don't always pray aloud, I can have really long and chatty conversations in my head, about anything and everything. Just makes me feel better to get my worries and concerns off my mind knowing that it's all in God's hands.
I feel confident that when I pray, God will answer my prayers in His time. Sometimes immediately, others, in a longer time. He knows best. I just have to have the patience to wait and listen. Not always easy for any of us. A short prayer for myself last week. Feeling slightly unwell I asked that I could see a friend to talk to when I went in to Malton. This so rarely happens hardly ever bump in to anyone I know. I walked into the Post Office and there was Jane. A cup of tea and a long chat was the answer to my prayer. No coincidence I'm sure. 
Written by Rita